13-03-23
The Chain Standard Congress is the event where the entire construction and engineering sector gathers to discuss the current political climate and the social themes that affect the sector. A biennial happening where construction professionals from all over the country come together to gain and share knowledge about digitization and standardization.
The organization is in the hands of Stichting Ketenstandaard and various software partners, including Utopis. The congress will be held in Hart van Holland in Nijkerk. The program includes panel discussions in which different opinions on digital collaboration are discussed. Various practical examples of digital collaboration are presented and finally there is an information market where various software and knowledge partners present their services.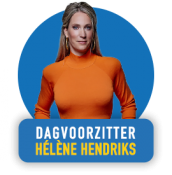 The chairwoman of the day is Hélène Hendriks and admission is free. If you sign up, we'll see you on Thursday, March 23!